LCSW, LCAS
Psychotherapist, Coach, Trainer
Owner of Suzanne Brown Resources, PLLC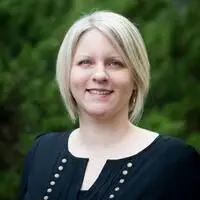 Congratulations on taking the next step to getting more out of your life by investing in yourself and your relationships. Welcome!

Even when life is going well, we can feel stuck in certain patterns or circumstances. And sometimes we find ourselves on the edge or in the middle of a life transition wishing for clarity and courage. We all have the ability to tune into our inner voice, gather more information, develop insights, and trust ourselves as we make positive life changes. I have a collaborative, compassionate, and non-judgmental approach to support and empower you in this process.
I specialize in the areas of substance use disorders, recovery, trauma, codependence, and ongoing family conflict. It is wise to seek support no matter where you are in the change process--from considering changes to maintaining a life of long-term recovery. Additionally, family members and close friends also benefit from having their own support to better cope with and heal from the impact of loving someone facing these challenges. All too often we encourage the person with "the problem" to seek help while overlooking the loved ones. Addiction, trauma, and ongoing conflict are difficult for everyone connected to it, and everything is easier with support, no matter your role. I have come to fully believe healing is always possible.
I have 20 years of combined coaching, counseling, and therapy experience and work with adult individuals, couples, and families. In addition to therapy, I also provide coaching services for personal and professional development.
I subscribe to the philosophy and teachings of the late Virginia Satir and use the Satir Growth Model in all of my work. The work of Brené Brown significantly influences my practice as well. Additional evidence-based models I use are Motivational Interviewing, CBT, DBT, Seeking Safety, Interpersonal Process, and Mindfulness.
Further, I love providing education to groups and organizations on the topics of substance use disorders, recovery, mindfulness, and the Satir Systems Model. I have presented to a variety of groups including first responders, undergraduate and graduate students, medical providers, and parent groups.
Call 919-960-1501 or email [email protected] for more information.
Education
Bachelor of Arts in Psychology with a minor in Business, East Carolina University, 1999
Masters of Social Work with a Substance Use and Addiction Specialist Certification, University of North Carolina at Chapel Hill, 2013